Aromatic liquid matter, known as essential oils are extracted from a variety of flowers, leaves, roots, trees, fruits and grasses. The Egyptians were the first known to invent ways of extracting the aromatic liquids through distillation, and distillation is still the preferred method of extracting essential oils in modern times.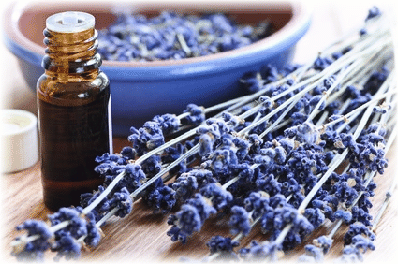 The earliest known cosmetics and spa treatments incorporated the use of essential oils in ancient Egypt. Aromatherapy was also included in the ancient Egyptian religious rituals, burial rites, and mummification. Elaborate systems for bathing used by the Egyptians, were later adopted by the Greeks and Romans. It is known that public baths with heated floors were a major form of entertainment centuries ago. One past practice involved men and women undressing in different rooms, then walking through a series of about five rooms. Each room became hotter and hotter until the sweat dripped off them. Then they scraped off the sweat with a sickle-like knife. Next, they slathered themselves with light oil before immersing in what was called the bath-proper. The baths had restaurants, meeting rooms, and even exercise rooms. Everyone wore tunics there. It was a social gathering and lovely practice of the earliest form of pampering.


Today, cosmetic manufacturers understand and use essential oils (or chemical copies) in their cell-rejuvenating, age defying, and beautifying products. The perfume industry uses them for their fragrance as well as essential oil's emotion and mood enhancing properties. Also, many essential oils are the active ingredient in prescribed drugs or the inspiration for man-made chemicals used in pharmaceuticals. Many of those pharmaceuticals are for the treatment of hair, nails, and skin.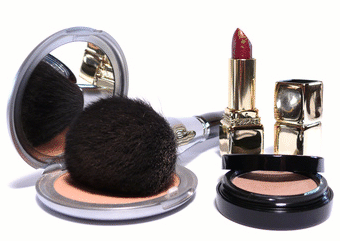 Here are a few examples of where you will find essential oils used in salon and spa products:



Shampoos



Scalp Stimulators



Hair Conditioning Treatments



Facial Masks



Hair Masks



Paraffin wax



Facial & Body Creams



Mud Body Masks



Cuticle Softeners



Cream Makeup



Lip Balms & Treatments



Facial Saunas



Skin Cleansers and Toners



Body Massage Oils



Pedi-Spas



Exfoliators



Hair Growth Stimulators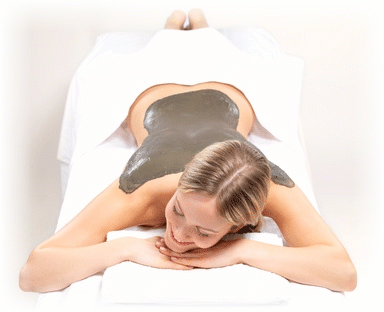 Aromassage, which uses essential oils along with massage, can be performed on hands and arms during a manicure, feet and legs during a pedicure, and at the base of the neck to the base of the scalp as a complimentary service at a barber shop or salon. Full body massage frequently includes such relaxing essential oils like Lavender, which also has a great reputation for toning.


Some other examples of aromatherapy follow: Chamomile essential oil aids in moisturizing the skin and promotes granulation and cell regeneration. Carrot Seed essential oil revitalizes and tones, and is considered one of the best essential oils for removing toxin and water build up in the skin giving the skin a fresher more firm appearance. Neroli essential oil, derived from the blossoms of the bitter orange tree, increases circulation and stimulates new cell growth, can prevent scarring and stretch marks, useful in treating skin conditions linked to emotional stress, is good for dry, irritated or sensitive skin, regulates oiliness and minimizes enlarged pores, helps to clear acne and blemished skin, especially if the skin lacks moisture. With regular treatment, it can reduce the appearance of fragile or broken capillaries and varicose veins. Balsam essential oil, collected from wild trees along the 'Balsam Coast' of El Salvador, is believed to promote growth of epithelial cells, is good for chapped skin and poor circulation; a wonderful moisturizer.


Ylang ylang, a sweet-exotic-floral essential oil, is known to enhance relaxation in the salon and spa, but did you know that ylang ylang is also amazing in hair as well as skin care products? Ylang ylang was a popular ingredient of hair preparations in historic Europe. In skin care it is useful with products for oily skin. Also, due to its ability to anchor perfumes and blend with a variety of other scents, ylang ylang oil is primarily used by fragrance manufactures today. It is even considered to be an aphrodisiac and evokes feelings of deep, languid calm that melt away anxiety, tension and stress. It is no wonder, that in Indonesia, ylang ylang flower petals are strewn upon the bed of newlywed couples. It is also believed to lower blood pressure in some individuals. So, it is no surprise that such a potent aromatherapy is used in salons and spas across the world.


Aromatherapy may be included in part of your beauty school education while studying chemicals and products. If so, you will most definitely learn that most essential oils in the pure state are extremely concentrated and should not be used directly on the skin without being diluted in a base. Base oils are nut oils, seed oils, or vegetable oils – such as sweet almond, avocado, coconut, jojoba, grapeseed, olive, carrot, and sesame oil (among many others). In ancient days gone by, and even in Arabian countries in modern times, these types of oils provide a standard method of cleansing. The Romans massaged oils into their skin and then scraped the oil off – along with the dirt. Facials and Body wraps performed in salons and spas use this same cleansing concept.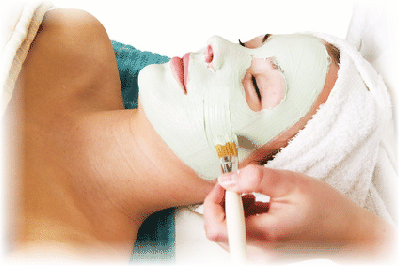 If you have the opportunity to study a little aromatherapy, you will learn that essential oils will have a synergistic effect when combining more than one essential oil in a blend. Mixing two or more essentials oil will create a chemical compound that varies from any of the component parts and the compound is very potent. The proportions must be correct, however as even a minuscule amount of one oil, is integral to the whole synergetic blend. That being said, there are some essential oils that should never be used under any circumstances. Some of those oils are: bitter almond, boldo leaf, calamus, yellow camphor, horseradish, jaborandi leaf, mugwort, mustard, pennyroyal, rue, sassafras, savin, southernwood, tansy, thuja, wintergreen, wormseed, and wormwood. All essential oils should be used with care as even the most pleasurable aromatherapy may cause sensitivity in a few people, while other essential oils should not be used while pregnant or lactating. This is one reason why is it very important to study aromatherapy before incorporating it in your salon and spa practices. It is also another reason why it is so important for beauty school students to learn the chemistry and anatomy of the skin, hair, and whole body.


When used safely and correctly, however, essential oils are, well – ESSENTIAL – to the world of pampering, glamour and beauty!
Needless to say, I am not just a firm believer in the potency of essential oils, but I am a daily benefactor of the therapies. Every evening and every morning, I include a drop of chamomile in my facial lotion. My skin feels moist all day long. If I don't use it – dry, tight skin. But, another benefit of the chamomile is that it somehow gives my skin an amazing refreshing feeling. A side benefit I wasn't even looking for – I have had far less colds since I began using the chamomile several years ago. When I do seem to be getting a cold, I put a few drops of cinnamon leaf and eucalyptus into a tissue and inhale it 5 to 10 times whenever I think of it during the day. My colds last only a few short days when everyone else's last 2 to 3 weeks. Those are only a couple of uses. I have a small wine refrigerator where I store my oils year round so they will always be at room temperature and I will have these lovely ancient remedies at my fingertips. I recommend them to everyone who is willing to delve into the books and discover the benefits, and uses of aromatherapy. The very best book I have found is:
The Complete Book of Essential Oils and Aromatherapy: Over 600 Natural, Non-Toxic and Fragrant Recipes to Create Health – Beauty – a Safe Home Environment
I have read this book from cover to cover and go back to it again and again. And much of the information for this article was obtained from that book. Essential oils are truly potent, so you really do not want to start using them without guidance. This book is very informative, interesting, and full of useful directions. It is a must have.
Another "must have" is guidance when choosing the very best beauty school, cosmetology college, aesthetics school, barbering college, etc to attend. I am so grateful to say that next week, I will be launching hundreds of new pages on the website www.finallywhatyouneed.com which contain the ability to contact the best beauty schools in the United States. Spread the word – its almost here!